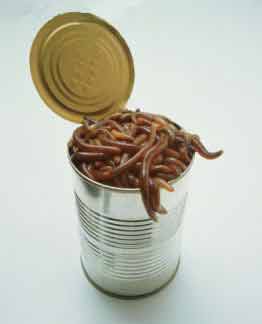 In case you don't remember, to stand in place has been very difficult for me. I have only been able to stand still for a minute at the most. After that, the aching pain of the tumor becomes too much. Also, sitting can be painful, especially if it's on a wooden chair. And walking...well, it doesn't hurt, but if I walk a significant distance, I will be in serious need of a bathroom and consider myself lucky if I get there in time.
Well on Saturday, I went to a friends house to listen to the final mix of my upcoming record. After the listening session, we hung out in the kitchen for about 45 minutes. What amazed me is that I sat on a cushioned stool with my
Tempur-Pedic
cushion for almost the entire 45 minutes with no pain. THAT is a first. Later we dropped off the CD for duplication and then went to dinner. Fortunately we were able to park across the street from the restaurant so the walking was minimal. But then we sat and had our meal for almost an hour and again I had no pain.
On Saturday I stood for three to four minutes at a time with no pain and even carried Beau in from the car again with absolutely no pain. I brought Beau in from the car again this evening and then walked him him upstairs to bed upon his request. [By the way, it was SO incredibly cute. I held both his hands as we climbed the steps and I watched as he stepped on the next step ahead of him only to then stretch his little leg over not just one, but two steps and then he continued this random pattern until we reached the landing. He didn't miss a beat. It was adorable.] So, my point is that although I am still on morphine, my pain level has gone way down. And since Dr. Cagir has noted major tumor shrinkage, I'm hoping this decrease in pain is related to the decrease in tumor size.
Believe it or not, the radiation is still attacking the tumor even this far along after the treatment has ended. So, wouldn't it be sweet if there was continued shrinkage and the tumor had
zero contact with the pelvic bone
? As you can imagine, that's what I'm shooting for.
And on the topic of the tumor, folks have been asking me how I'm doing considering that the surgery is only days away. Well, Daniela acknowledged that a week or so ago I was going on tirades about anyone and everyone - but of course not you. I was definitely uptight. On Friday I was still amped up. If it was 10 years ago and I was still drinking alcohol, I'm sure I would have put on quite a performance. I was clearly emoting quite well on Friday.
Now that that's out of me, I feel fine. I'm three days out from surgery and I'm definitely not stressed. I have no desire to be cut open and reconfigured - I hope that's a given - but at the moment I'm looking forward to opening my eyes on Wednesday following the surgery and being told everything went well. And other than that, the only other concerns I have is if the hospital will have enough channels so I can catch the
Red Sox
on Saturday and if the Sox will maintain their lead in the
American League East
. There's also my hope that the American League wins the
All-Star Game
so they have home field advantage in the
Series
, but let's not even open that can of worms.
There are other concerns as far as the outcome of the surgery and future oncological treatments, but no matter how much I worry or how scared I become, all the worry and fear in the world won't make the outcome of the surgery any better. Or the treatments that follow for that matter. At best it would just stress me out and make me miserable. And since that isn't particularly appealing and there isn't anything I can do but wait, I'm just going to wait. And we'll see. And to tell you the truth, all the inspirational perspectives in the world don't do a damn bit of good just because I can recite one after another, but for some reason right now, the one I shared about worry and fear is simple & true for me and exactly where I am. And for that little gift of perspective [and an absolutely extraordinary wife], I consider myself incredibly lucky.